MAX THE FLAVOUR: Chicken products
Treat taste buds to maximum flavours with our MAX THE FLAVOUR high quality chicken products. Fight back tears with our hot and spicy fillets and wings, experience a serious crunch with our crispy chicken and treat the palette with our succulent fillets. We offer a range of flavours for everyone. MAX THE FLAVOUR is seriously tasty.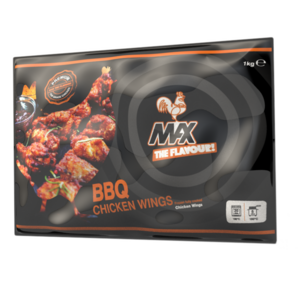 BBQ chicken wings
Marinated in a BBQ sauce from our own recipe. Perfect BBQ wing to make your taste buds sing.
#maxtheflavour
Pack size 1kg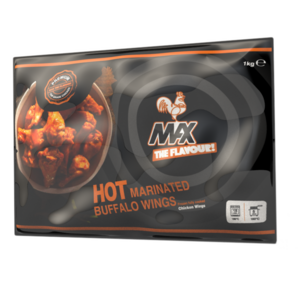 Hot marinated buffalo wings
Marinated in hot sauce from our own recipe. A lot of heat for you to eat.
#maxtheflavour
Pack size 1kg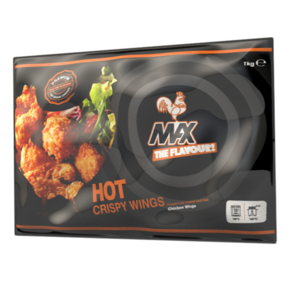 Hot crispy wings
Spicy crispy wing with a crunch coating. Give your taste buds a treat, it's all about the coating and the meat.
#maxtheflavour
Pack size 1kg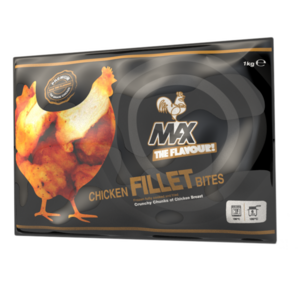 Chicken fillet bites
Succulent 100% fillet in a golden tempura coating. It's the chicken bite that tastes just right.
#maxtheflavour
Pack size 1kg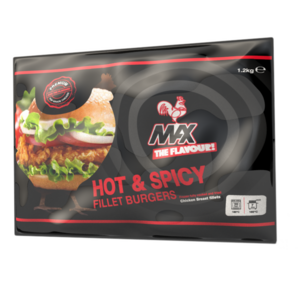 Hot and spicy fillet burgers
100% chicken fillet with a hot crispy coating. Heat and spice are O so nice.
#maxtheflavour
Pack size 1,2kg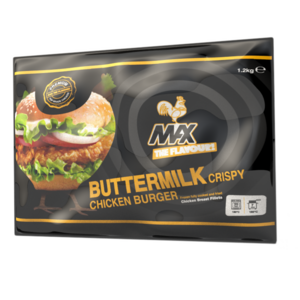 Buttermilk crispy burger
100% chicken fillet with a buttermilk crispy coating Crispy and nice without the spice.
#maxtheflavour
Pack size 1,2kg
Why choose MAX THE FLAVOUR?
MAX THE FLAVOUR takes the flavour of chicken to the next level. Pushing the limits with marinades, sauces, coated products from battered to tempura and many more.
Products in the MAX THE FLAVOUR range are fantastic oven cooked or deep fried.
High quality chicken
Unique recipes
Packed with flavour
Deep fried and oven cooked
BRC certified
Available in 1 and 1.2 kg packaging
Available for retail, wholesale and food service
Pick your favorite flavour and order today. Find it impossible to choose? We have a special offer during the launch of MAX THE FLAVOUR. Order now and receive a mix of all flavours.

Logistics
We carry out the logistics with a worldwide network of reliable trading partners, guaranteeing flexibility and security of supply for our customers. The transports are temperature controlled and delivery is traceable at all times. Our transporters are, of course, certified in accordance with the applicable standards, including HACCP. Audits are held regularly to ensure the highest possible quality standard.